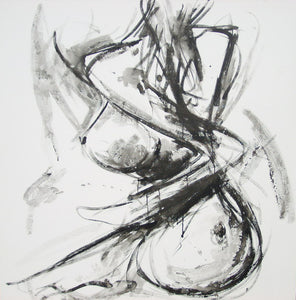 Full of passion and vivacity, this woman is twisted in a provocative pose. The energy of this piece draws one in, with energetic indian ink strokes and defined curves. She is liberated and celebrating the fun of life.

40" x 40" x 1.5" Deep-edge canvas - ready to hang
Indian ink on canvas.